Post by Mercia on Apr 13, 2016 19:31:26 GMT -8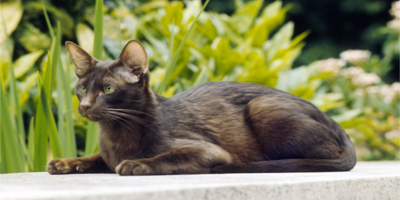 I never was
THE KIND OF BOY TO TRIP AND FALL IN LOVE
It had taken a long time for new-leaf to make it to Windclan, for far too long the moors had remained bitterly cold with little shelter. There was only so much cover grass and shrubs could do to keep the skinny cats of Windclan warm. However, as Beetlestar emerged from his den he was greeted with warm sunlight. He purred happily as his pelt warmed in the early day's light, weather this nice could only mean good fortune to his clan.
The past season had been rough on the leader, while he was not old her certainly was not getting any younger any time soon but he was beginning to worry about his own mortality. A depressing thought for a happy tom like him but as he passed the elders den he felt his heart dropped and his pawsteps quickened. How long until his joints started to ache? How long until he could no longer remove ticks from himself or even feed himself? He did not think about what would happen if he ever got to that age. Even now he had a scar on his shoulder, how he got it he could barely remember but it seemed whenever it was about to rain it would pain him. Today he could feel a dull ache on that old, healed wound and as he looked to the horizon he could dark clouds slowly making their way towards the territory.
Beetlestar shook his head, he needed to make the sunlight last while he could! He could think of no better way to spend the sunshine than by hunting on the moors. He had been cooped up too long which he blamed for this darker thoughts, the sun and a nice rabbit would do wonders for him. He quickly made his way out of camp and into the heart of the moors, the wind was crisper out on the hills and he found himself fluffing up his fur to ward away the coldness but with that wind came the scent of rabbit.
He weaved through the grasses constantly alert for anything different while carefully checking the air. He was not sure how long he spent on his solo hunt but he was starting to get tired. Eventually though he had barely found any rabbits, '
they must all still be hiding in their dens
' he thought, he would need another cat with him if he wanted to flush them out that way. With a long, drawn out sigh he plopped down on the ground and began to wash his dusty coat. With luck he would be able to find one of his warrior's patrols otherwise he would have to trek all the way back to camp and he was not about to do that empty handed.
| | | | | |
| --- | --- | --- | --- | --- |
| ? WORDS | | None | | Bleeeeh |